Our People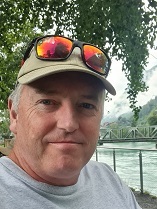 Timothy George - Director & Licensed Surveyor
Tim joined the survey practice of Wayne Thomas in 1995 as a graduate surveyor, completing his Cadastral registration as a Licensed Surveyor in Victoria in 2002.
Tim took over the management and ownership of the survey practice in 2008, and this continues through to the current day.
Tim has strong planning & survey knowledge associated with the subdivision and re-subdivision of rural properties, subdivisions within rural townships, and subdivisions within Bushfire prone areas.
Tim is a current Board Member of Consulting Surveyors Victoria (CSV), with specific interest in providing a Small Business Network, in support of similar small surveying practices operating within Victoria.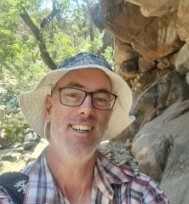 Matthew Heemskerk - Licensed Surveyor
Matthew joined our team in 2021.Matthew was registered as a Licensed Surveyor in 2012, and brings experience having worked within a large multi-disciplinary land development firm, medium and small survey firms previously.Matthew has greater than 20 years experience within the survey industry.
Matthew has previously been a former Board member and Treasurer within the Institution of Surveyors Victoria (ISV), and was supported by Thomas & George P/L in undertaking this volunteer role in support of the surveying profession and its individual members.
Matthew has a passion in the mentoring and development of young surveyors, and is currently the Supervising Surveyor for our survey graduate (Sarah).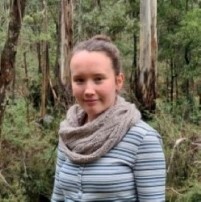 Sarah Benesovsky - RMIT Graduate Surveyor under Professional Training Agreement (PTA)
Sarah joined our practice in 2022, and is currently in a Professional Training Agreement to enable her progression to Licensed Surveyor status.
Sarah is one of a small group of female surveyors currently working within the survey profession. Her insights and diversity provide a differing view, that enable Thomas & George P/L to be more understanding of all our clients needs.
Thomas & George P/L is actively supporting and mentoring Sarah in her development towards becoming a Licensed Surveyor, with this journey of further education typically taking between 5-8 years to achieve. Our clients can assist in the encouragement of females into the currently male-dominated survey profession and support of Sarah on her professional journey, through their support of the Thomas & George survey practice.
Geoff Hatten - Survey Technician
Geoff has been a long standing member of the Thomas & George team since 2004.Geoff brings a wealth of survey field based experience, particularly in construction & rural surveying.
Geoff enjoys the challenges of surveying the rugged bush terrain of the Yarra Valley and beyond, and finding those elusive historical survey monuments which may have long been considered lost.
Jodie Barnett - Office Manager
Jodie joined our practice in 2018.
Jodie is the welcoming voice and face of Thomas & George P/L, making our clients feel at home and valued, when they make their first enquiries.
Jodie has experience in the management of the subdivision planning permit, Certification, & Statement of Compliance processes, ensuring matters are brought to the attention of Matt or Tim when more specialist knowledge is required.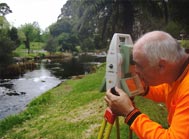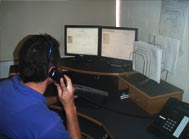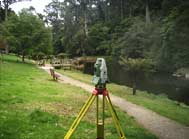 Contact

Lilydale Ph : 03 9735 1338
Warburton Ph: 03 5966 9966
Email us: Contact form