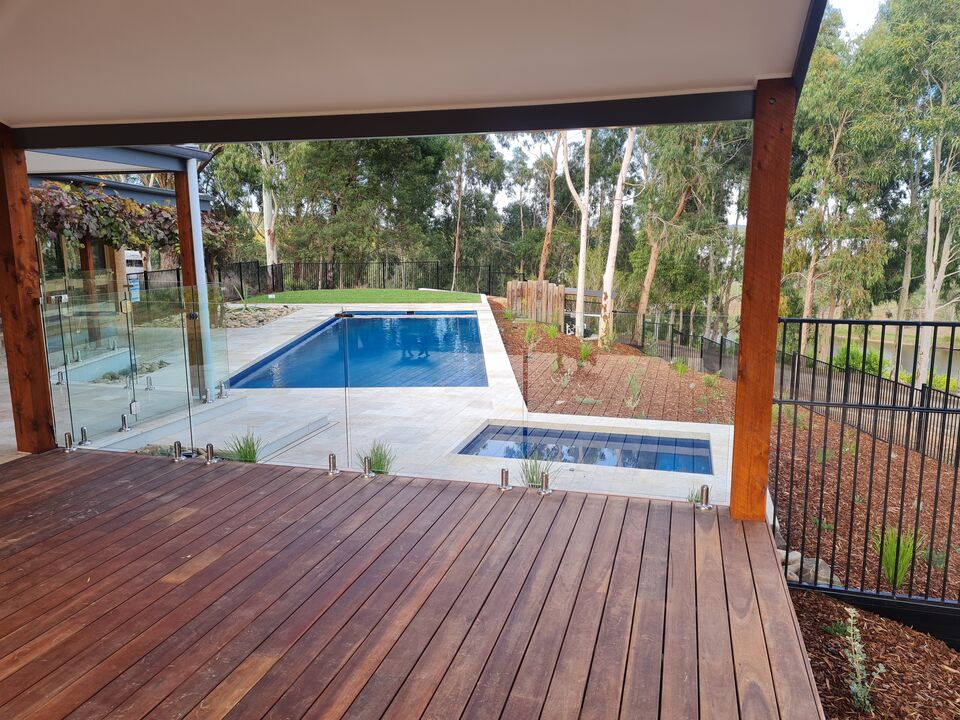 Gruyere Project - Award Winning Pool 2022
Thomas & George P/L was the first consultant on this project, with our initial feature survey used by:

the Building Designer (New Edge Building Design),

Landscape Architect (NewBara Gardens),

Compass Pools, and

Landscaper (Amescape) to complete the project.
Thomas & George P/L was involved in the planning permits for vegetation removal and new pergola, consultancy in the design phase of the project, setout of the pool and associated works, and as-built survey of the newly constructed services as they were constructed onsite.
At the Master Pool Builders Association Australia Awards 2022 (MPBAA),
this project resulted in Compass Pools being awarded:
Gold Medal for Best Residential Fibreglass Pool - Over $100000
Gold Medal for Best Residential Fibreglass Acrylic or Vinyl-Lined Pool and Spa Combination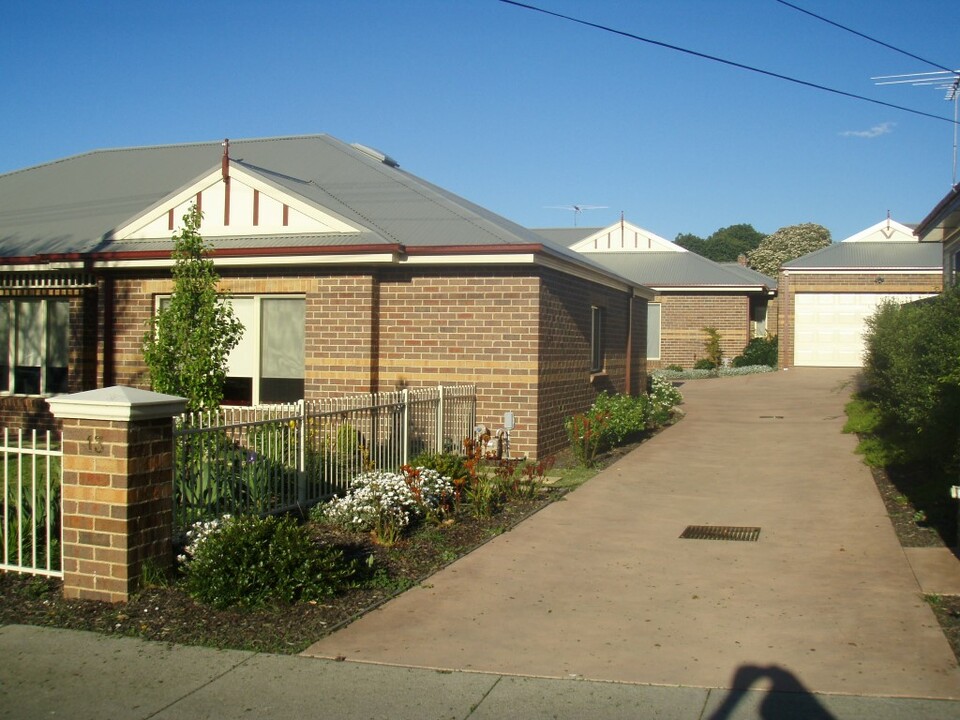 Urban Subdivisions - Mitcham Project
Thomas & George P/L have been involved in many multi-unit development / subdivision planning applications with Owners Corporations (formerly Body Corporate) within the urban environment.

Our client for this Mitcham project opted for Daniel Robertson brick single storey units, and when the original developer sold the second rear unit, the sale price set a new record sale price for a single storey 2 bedroom unit in the Mitcham area.
Rural Subdivisions & Re-Subdivision
Being based in the Yarra Valley rural fringe of Melbourne, rural development, rural subdivision, and rural re-subdivision (boundary realignment) is our specialty.
Many rural land holdings contain multiple lot entitlements, which may be able to be re-arranged/re-subdivided for better management or use of the land,
irrespective of the current zoning's minimum lot size requirements.
Contact Thomas & George P/L if you wish to know what might be possible for your rural property.
Levantine Hill Estate is an iconic Yarra Valley vineyard property, with associated winery / restaurant facilities located in the Coldstream/Gruyere areas of the Yarra Valley.
Thomas and George P/L has been consistently involved in various surveying aspects in the ongoing development of this high class facility since 2008 to the current day.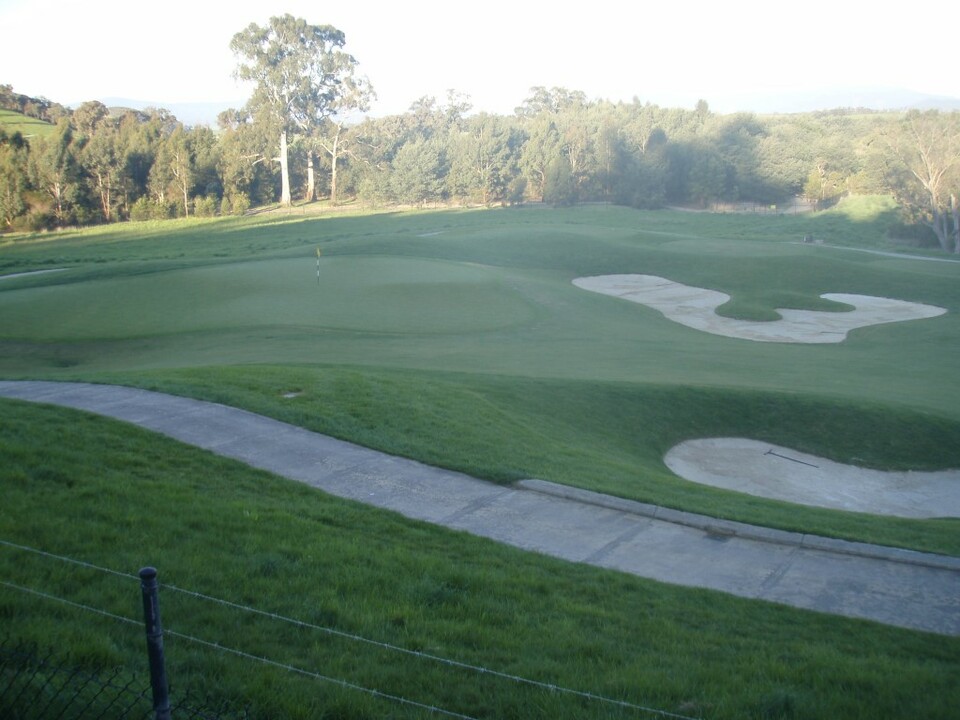 Heritage Golf & Country Club – St. John Golf Course Heritage Avenue, Chirnside Park
This Jack Nicklaus designed Golf Course is located in the heart of the Yarra Valley and is listed in Australia's Top 100 golf courses.
We were engaged by the golf course construction contractor to undertake 3-dimensional setout, earthwork volume and surface area computations, and to locate both the above and below ground infrastructure assets during construction.
At the end of construction, we were also required to produce individual Hole 1 - 18 Plans in both electronic and hard copy formats. These plans detailed the constructed edges of the Tees, Bunkers, Fairway, and Green, together with the Drainage infrastructure for each hole. We also provided electronic plans of the irrigation infrastructure, which was then used by the contractor to import into golf course management software for the electronic management of each individual sprinkler on the entire golf course.
Plan of Heritage Practice Fairway Insert (PDF)

Plan of Heritage Irrigation (PDF)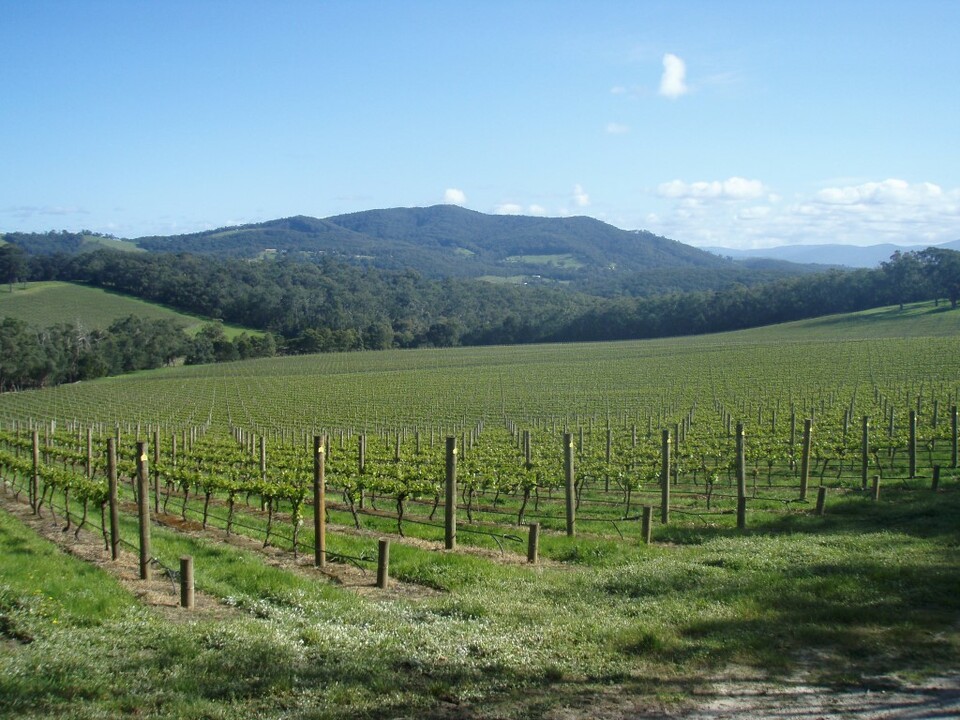 Killara Park Estate Vineyard
Thomas & George P/L have been involved in the Killara Park Estate (originally known as Northridge Estate) vineyard development since its inception in 1996, and throughout several stages of its further development.
A feature and level survey of the entire site enabled Thomas & George P/L to design the overall site vineyard layout in conjunction with the vineyard consultant's recommendations. This included computations for vineyard row lengths, number of posts, number of vines, and the area for each section of the vineyard, so that material pre-orders could be placed prior to construction.
Thomas & George P/L undertook the setout of the vineyard end rows and internal posts to provide sufficient on site control for the post contractor during the construction phases of the vThomas & George P/L has also prepared a Vineyard Management Plan of the site, detailing the varieties and rootstock type used throughout the various sections of the vineyard, which is used as a daily referencing tool by Killara Estate viticulture staff

Thomas & George P/L have also been involved with the preparation of various plans to accompany the town planning applications for the operation of a "Cellar Door Sales Facility" , "Restaurant Facility and associated car parking" and the "Use & Construction of a Manager's Residence" on the site.
Thomas & George P/L have also been involved in many other viticulture developments throughout the Yarra Valley, with some of these being:
Levantine Hill Estate (Coldstream & Gruyere),

Boat O'Craigo (Healesville),

Oakridge (Coldstream),

Helens Hill Estate (Lilydale) &

Solitude Estate (Yellingbo).
Construction Setout - School Building Redevelopment Projects
Thomas & George P/L have undertaken building construction setout of gridlines, building corners and levels for numerous construction projects, including school redevelopment projects at:
ADA Tree Car Park Redevelopment
The Ada Tree is an ancient mountain ash located in state forest between Powelltown & Noojee and is one of the largest known flowering trees in the world. It is thought to be over 300 years old, with a trunk circumference of 15m, and it currently stands at approximately 76 m tall (originally about 120m).
Thomas & George P/L undertook a feature survey of the existing car park and surrounding densely vegetated forest area, which was then used to enable the design of a new car park & bus turn around area, avoid the significant vegetation features of the site.
Thomas & George P/L then re-visited the site and setout the location of the newly designed car park and bus turn around area to provide site control for Department of Sustainability and Environment (DSE). This enabled DSE staff to ensure the under storey vegetation removal was confined to the new design areas only, leaving the areas outside of the design footprint relatively unaffected.
Thomas & George P/L then provided additional setout control points for the construction contractor during the physical construction of this new car parking and bus turn-around facility.